Bin Laden Situation Room (2016)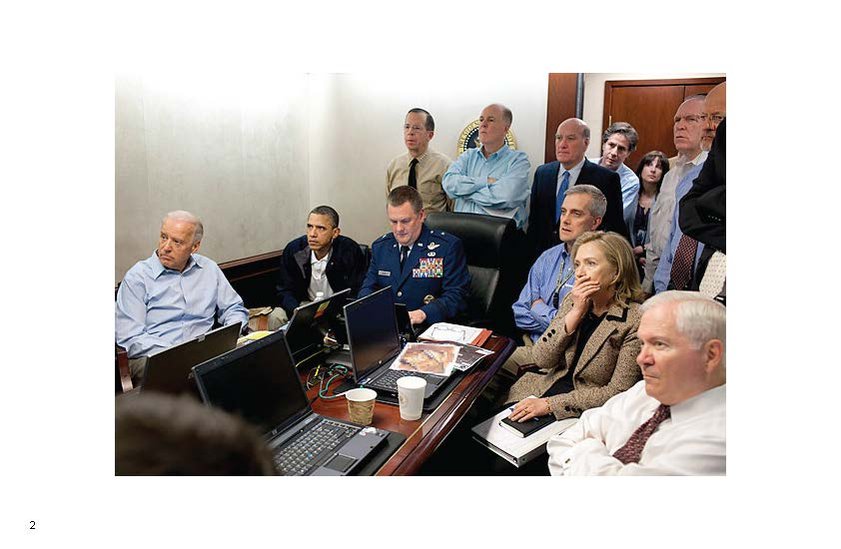 On the 11th of May, 2011, the American government issued a photograph taken by the official White House photographer Pete Souza. This photograph depicted president Barack Obama and his national security team witnessing the execution of Osama Bin Laden, the leader of the Islamic militant organisation, al-Qaeda. Apart from this the American government did not issue any other visual evidence of the event.
The photographs used in this book were the result of a Google Image search for the text 'bin laden situation room'. Since no other photographs of the event were available, all media coverage of the execution depended on this one photograph to represent the internationally significant event. The image thus points not at the visibility of the event, but rather at the invisibility.
This work is an attempt in looking for what the image fails to show. Each page of this book is as such a failed attempt, confronting the impossibility of seeing however many times the image is iterated. The only thing visible here are the people in power, controlling what one can see and what one cannot see.

Writings about the work: